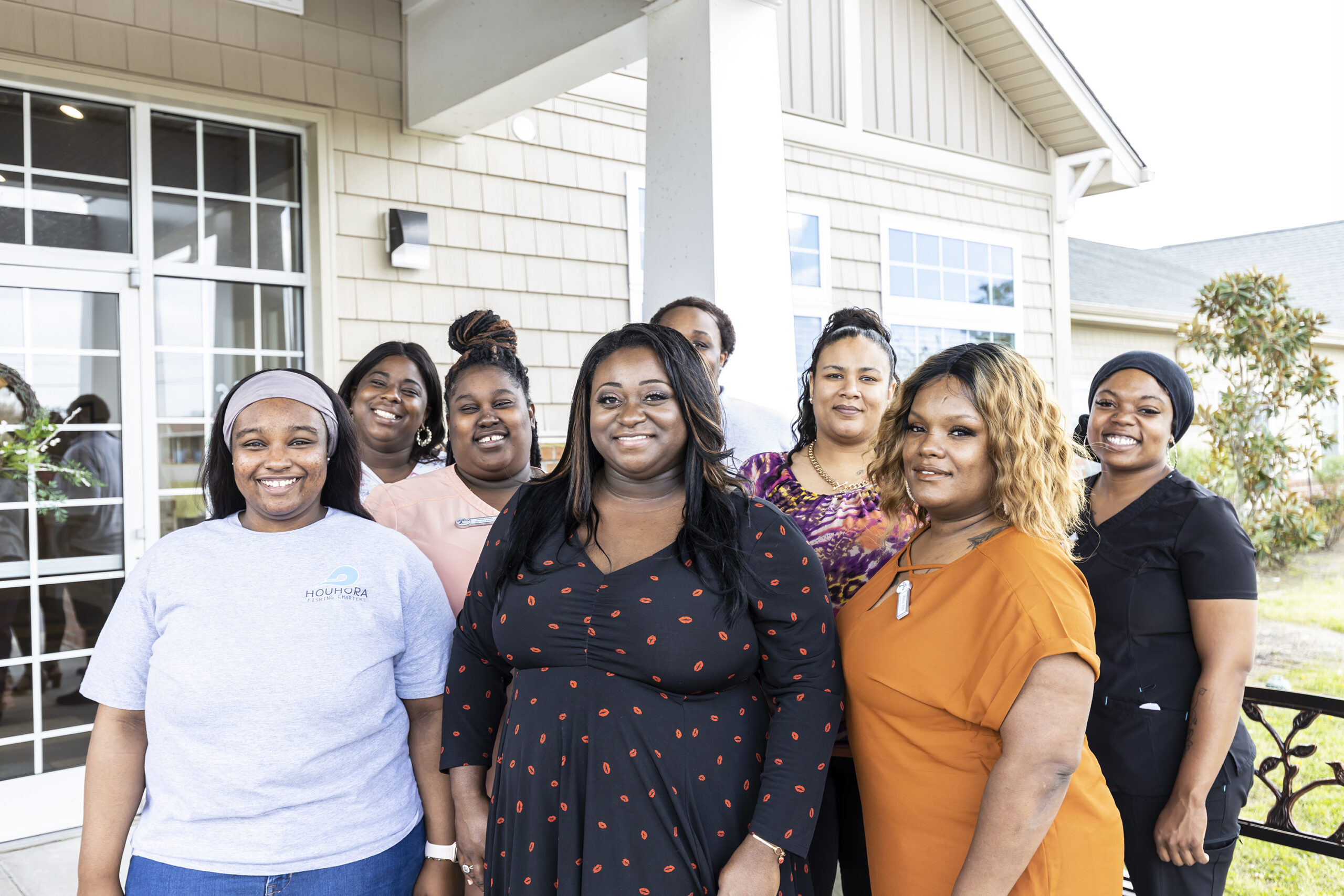 Anyone who has had the opportunity to meet LaVonna can tell you that one of the first things you will notice is her contagious passion for caring for elders. It is undeniably clear that LaVonna's love for senior care is motivated by something deeper. LaVonna often attributes her distinct purposefulness to her experience serving as her father's caretaker after he suffered a stroke in 2014.
O

riginally from Everetts, North Carolina, Lavonna currently resides in Greenville, NC and has spent time in various other areas of the state throughout different stages of her high school and collegiate career. From a young age, LaVonna began to develop an interest in the health industry. One of her high school courses, Allied Health Science, as well as her experience as an intern at Roanoke River Rehab, had a significant impact on LaVonna's decision to seek a professional career in the field of health and wellness. LaVonna went on to earn a Bachelors in Business Administration from the University of Mount Olive and will graduate with a Masters Degree of Health Care Administration in December 2022 from Ashford University.
LaVonna has worked with sister communities since November 2019, before accepting a position the following year, as Executive Director here at Tyrrell House Assisted Living and Memory Care. With her business-based collegiate background, LaVonna has continued to pursue professional endeavors within the health industry for more than 15 years.
With such a versatile academic background, the unique experiences, and skills that LaVonna has been able to bring to her position as Executive Director, have proved to be invaluable. LaVonna's merit and reputation go before her; equally so, her visible passion for others can even be felt by those who have never even met her. An exceptional leader and caring friend, LaVonna holds herself and our community's operations to the highest standard and is the driving force behind what makes our senior care exceptional.
At Tyrrell house, we recognize that we are the best at what we do because we seek out the most exceptional staff. We are so blessed to have such an incredible team and to be led by an Executive Director who cares so deeply for those within and outside of our community. To learn more about our community, get in touch with us through our online portal, or give us a call at (252) 394-3145 .